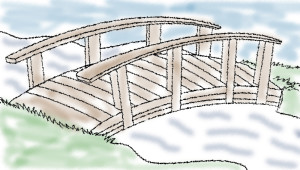 On Friday, May 6, 2016 as I prepared to close my computer and meet my daughter at the bus, I sent an email to her teachers, recognizing the tremendous work they do to facilitate her learning.   I did not just randomly send the email, I wrote it because Friday May 6, 2016 was the conclusion of this year's National Teacher Appreciation week and I wanted to make sure these two amazing teachers headed into their weekend knowing how much our family appreciated what they do everyday.
Two days later on May 8, 2016, families all over the United States, including mine, celebrated Mother's Day, which according to Wikipedia is a "modern celebration honoring one's own mother, as well as motherhood, maternal bonds, and the influence of mothers in society".  In June there will be a similar celebration honoring Fathers and in September another celebration honoring Grandparents.
Each of these celebrations separately recognizes the role and influence of an important adult in the life of a child. They honor and celebrate the individual contributions of adults in the home and at school, the environments known to be the most influential in a child's life. Supportive adult-child relationships in both these settings deserve celebration as they can set a course for the future success of a child.   However, research tells us that the potential for success is elevated when the celebrated adults at home and in school build relationships that bridge the two environments. Relationships between home and school have been "linked to greater academic motivation, grade promotion, and socio-emotional skills across all young children, including those from diverse ethnic and socioeconomic backgrounds" (Halgunseth, Peterson, Stark, & Moodie, 2009).
Families and teachers each hold unique knowledge about a child. They each hold pieces of information and perspective that contribute to the "whole child". They have insight into a child's strengths and challenges based on observation in their unique environment. They hold unique hopes and dreams for a child based on various influences and experiences including family culture and school curriculum. Respectful relationships and 2-way communication between the important adults in the home and at school allow for sharing of the unique knowledge each holds. It creates a place to identify and discuss similar as well as opposing ideas, to build shared understanding, and to set common goals that everyone can support.
Building strong trusting relationships between home and school is not easy. It takes commitment, time, and dedication. As a place to start, schools needs to create a culture that is welcoming and respectful, where each family is seen and treated as a partner and ally in a child's learning process.   Teachers need to work together with families to identify paths of clear 2-way communication that best fits their distinctive relationship. And strategies need to be developed so consistent opportunities for families and teachers to share information, perspectives and decision-making are regularly available.
To me it seems more than serendipitous that a week of teacher appreciation is directly followed by a celebration of Mothers (or any important adult in our homes).   It seems that someone (perhaps a Hallmark executive) in their infinite wisdom recognized the shared responsibility these adults have for the future success of our children. I know from now on I will consider this week of celebration a symbol of what is possible when the important adults at home and at school build a bridge to support and elevate the potential of the children they love and teach…. How about you?
Resources
Halgunseth, L., Peterson, A., Stark, D., & Moodie, S. (2009). Family engagement,
diverse families, and early childhood education programs: An integrated review of the literature. Retrieved from http://www.naeyc.org/files/naeyc/file/research/FamEngage.pdf